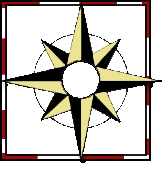 Deep & Wide

Explore God's Word,

 To Find His Gift For You!

Church of Grace Green Hills

Home Church Where You Can Be At Home!

1014 Draughon Ave. 615-243-0735

10:35 Fellowship & Open Discussion followed by:

Praise & Worship of God's Word! 11:40

Come and Go, as the Spirit Leads You. 

Visitors are welcomed and encouraged to come as you are.

The Church of Grace started in 1997, as a small home Bible Study, to a building in West Nashville, to a church plant, in Dickson, TN. There the Dickson County Jail Chaplaincy was pioneered, with over 150 salvation's in 2 years, to presently serving the Green Hills area as a home Church since 2015.

To God's Holy Spirit be the glory!